Conifers and winter solstice
Happy winter solstice! Today is officially the shortest day of the year. At least it feels that way. Up until tonight, the darkness has seeped into our days like ink bleeding on paper. Tonight marks the transition where we begin to move back into the light once again. As of tomorrow, the days will get longer, and hopefully less cloudy too. Tonight, I celebrate the return of the light – sunlight and a special shout out to conifers, who manage to hold the light in their needles all winter.
It's been a busy couple of weeks. I've been swamped with work in clinic, as people want to check in before the holidays, work on stress built up over the fall, get treatment for that cold or flu they are nursing, or just use up their insurance benefits. In the midst of the whirlwind, I am reminded of the peace and tranquility I shared just two weeks ago as I helped some friends buy and set up a Christmas tree.
There's comedy gold in asking a Jewish friend to help you buy a Christmas tree but I was thrilled to go tree shopping. Growing up, one of the most precious parts of Christmas was always the tree. Ok, I also love turkey and fixings, but the idea of having a Christmas tree always brought me great joy. I asked my mother in vain if we could have one. I was enthralled with the possibility of living in a house that smelled like conifer needles.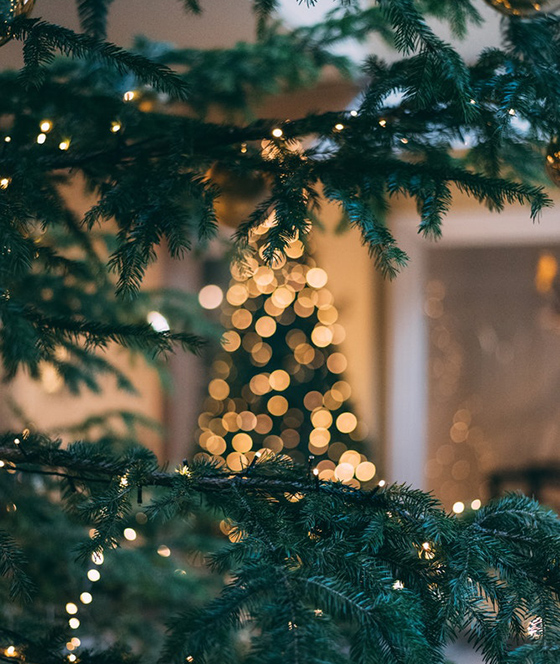 As my friend and I stopped to pick out a tree, and later as we hung up the lights and ornaments, I thought about how Christmas trees are a form of forest bathing, without having to go outside. What other holiday is a celebration of trees, one where people literally invite the forest into their home? Whether you buy a potted tree to be replanted outside at a later date or a cultivated chopped tree for one season, that tree is symbolic of a deep nature connection. In some ways, Christmas is about sharing our nature connection and engaging in a little forest bathing as we gather round a tree with with our family and friends.
Conifer trees, commonly used as Christmas trees, are themselves symbolic of the light. Unlike deciduous trees which let go of their leaves every fall, conifers stay ever green. They literally hold the sunlight in their needles all through the darkest time of the year.
This year's winter solstice is truly extra. Tomorrow is a full moon, also known as a Cold Moon, and you may even be able to see a meteor shower depending on where you are and whether or not the clouds cooperate. So get outside and celebrate winter, the light, and conifers. It's cold out there AND there's so much to appreciate. Once you head in, try out some of these delicious recipes or make a pine needle basket this holiday season.