COVID-19 Update
As always, my top priority is your health and wellbeing. As you already know, we are in the midst of global health crisis with the declared COVID-19 pandemic.
I want to do everything I can to help minimize the spread of this illness, protect the people most vulnerable in our community, and decrease the risk to otherwise healthy people. To support this, and in compliance with directives from the Chief Medical Officer of Health, I have modified my naturopathic practice to provide essential services using virtual appointments or phone consults where appropriate. Book online or contact me if you have any questions or concerns.  Please indicate the reason for your appointment to simplify this process.
I understand that you may have many questions on how to protect yourself, your loved ones, and other members of our community during this time.
I encourage everyone to follow Ontario Ministry of Health guidelines:
wash your hands often with soap and water or alcohol-based hand sanitizer
sneeze and cough into your sleeve
avoid touching your eyes, nose or mouth
avoid contact with people who are sick
stay home if you are sick
practice social distancing – avoid interactions with other people as much as possible
If you have a cough, fever, and/or difficulty breathing, please call your primary care provider, Telehealth (1-866-797-0000) or Toronto Public Health (416-338-7600) for further direction and testing. You can take an online self-assessment to help determine if you need to seek further care.
I cannot emphasize enough the importance of working together to help curb the spread of COVID-19 to ensure we have the medical capacity and resources to care for all who may need it in the future. These protocols are in place for your safety and the safety of others.
Thank you for your patience and understanding.
In solidarity, Cyndi
Dr. Cyndi Gilbert ND
Hi! I believe in acknowledging and addressing the parts of health too frequently neglected in medicine – the mental/emotional pieces, the sociocultural aspects, the environment around you, and the patterns of relationship between it all.
Through a patient-centered and collaborative approach, I focus on assisting you to identify the source of your concerns, remove obstacles to your health, and support your body's innate ability to heal using individualized nature therapy and naturopathic medicine. I am committed to a harm reduction and anti-oppression model of care that affirms you, and respects your first-hand knowledge of your own health.
Join me, I'd be honoured to work with you to reclaim, establish, and maintain your health.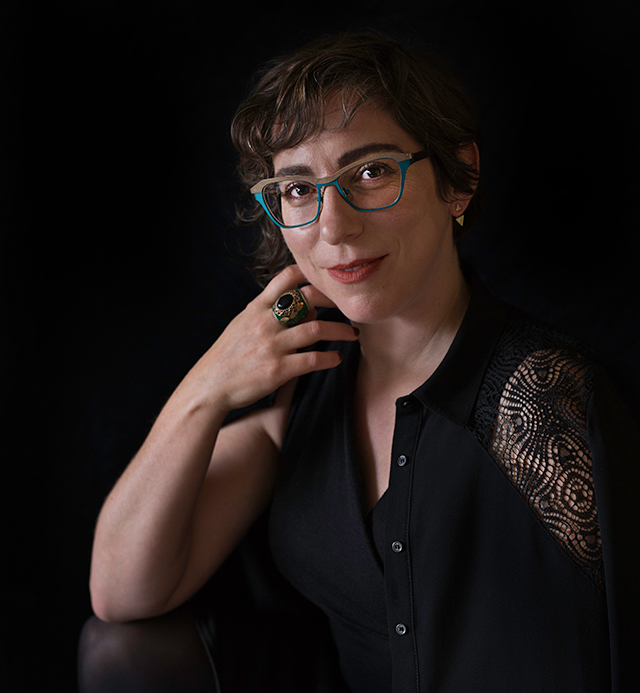 Forest Bathing
Discovering Health and Happiness Through the Japanese Practice of Shinrin Yoku
In her latest book, Cyndi introduces readers to the art and science of forest bathing, the deceptively simple Japanese practice of spending time in the forest as a way to find peace, rejuvenation, and to promote health.
She shares her own personal history with the practice—how in the midst of an urban sprawl she lost touch with nature, only to rediscover it through the Japanese practice of Shinrin Yoku or forest bathing. In Forest Bathing, you'll discover the health benefits of Shinrin Yoku, from restoring Vitamin D to balancing your microbiome, along with the rich mental and emotional rewards that spending time surrounded by trees can offer.
An easy and practical guide to begin your own forest bathing practice, you'll learn how to tap more deeply into your five senses, practice true mindfulness in sacred woodland spaces, and experience the healing impact of nature wherever you are.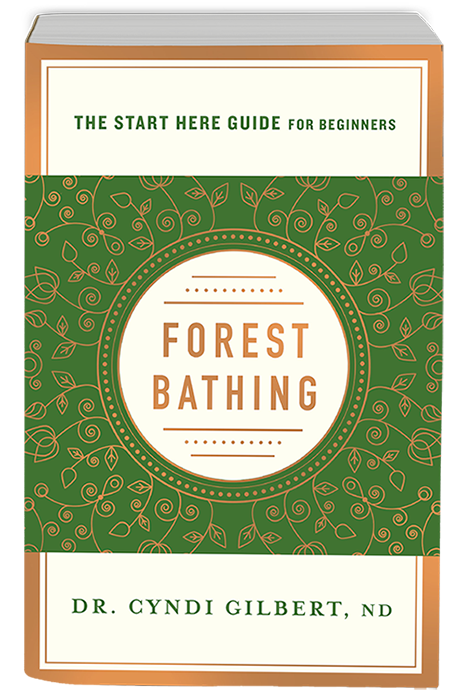 Work With Me
I help people to meet their health goals and live their life to the fullest. Together, I work with my patients to help them feel calmer, ease aches & pains, have regular menstrual cycles, plan families, regulate moods, improve their quality of life, resolve acute or chronic illness, and generally have more energy and vitality to get through each day.
I'd be honoured to join you in working on your health goals. Your physiological, mental, and emotional health together form the basis for being a motivated, inspired, energized, and successful person in both your business and your personal life. With health on your side, you can be your best self as a leader, a parent, an artist, a lawyer, or an activist.
*I'd like to acknowledge that my office sits on the Treaty Lands and Territory of the Mississaugas of the Credit. Long before my family fled persecution in Europe and settled here, this land has also been home to the Wendat and Haudenosaunee.
It was part of the Dish With One Spoon Wampum Belt Covenant, an agreement between the Haudenosaunee, Anishnaabe and allied nations to peaceably share and care for the resources around the Great Lakes. I'd also like to acknowledge the participation of the naturopathic profession in the process of colonization, of devaluing of traditional Indigenous knowledge, and misrepresenting Indigenous herbal and natural health knowledge as its own.
Today, the meeting place of Tkaronto (Mohawk) is still the home to many Indigenous people from across Turtle Island. I am grateful to have the opportunity to work in this community, on this land, and I commit to advocating for the Truth & Reconciliation Committee's calls to action.