Sept 2023 update
Please note that I am continuing to offer appointments both through virtual care, either by phone or video, as well as in-person, depending on client preference and/or the need for in-person assessments/treatments. For your convenience, you can book appointments online or contact me to book.
As always, I continue to follow infection prevention and control protocols so your visit is as safe and comfortable as possible. Symptom screening and masking requirements continue to be in place. Don't hesitate to contact me should you have any questions about my policies and procedures.
Dr. Cyndi Gilbert ND (she/they)
Hi! I believe in acknowledging and addressing the parts of health too frequently neglected in medicine – the mental/emotional pieces, the sociocultural aspects, the environment around you, and the patterns of relationship between it all.
Through a patient-centered and collaborative approach, I help you to put puzzle pieces together and support your health goals using individualized nature therapy and naturopathic medicine.
I am committed to a harm reduction and anti-oppression model of care that affirms you, and respects your first-hand knowledge of your own health. My practice is inclusive of diverse peoples, bodies, genders, sexual orientations, families, and relationship constellations.  I am body-neutral, sex-positive, sex work-positive, and BDSM/kink-informed.
Join me, I'd be honoured to work with you to reclaim, establish, and maintain your health.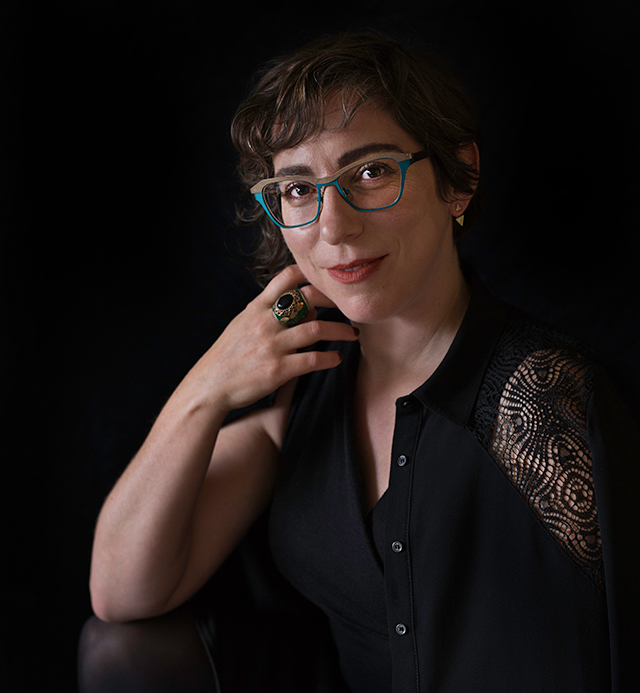 Forest Bathing
Discovering Health and Happiness Through the Japanese Practice of Shinrin Yoku
In her latest book, Cyndi introduces readers to the art and science of forest bathing, the deceptively simple Japanese practice of spending time in the forest as a way to find peace, rejuvenation, and to promote health.
She shares her own personal history with the practice—how in the midst of an urban sprawl she lost touch with nature, only to rediscover it through the Japanese practice of Shinrin Yoku or forest bathing. In Forest Bathing, you'll discover the health benefits of Shinrin Yoku, from restoring Vitamin D to balancing your microbiome, along with the rich mental and emotional rewards that spending time surrounded by trees can offer.
An easy and practical guide to begin your own forest bathing practice, you'll learn how to tap more deeply into your five senses, practice true mindfulness in sacred woodland spaces, and experience the healing impact of nature wherever you are.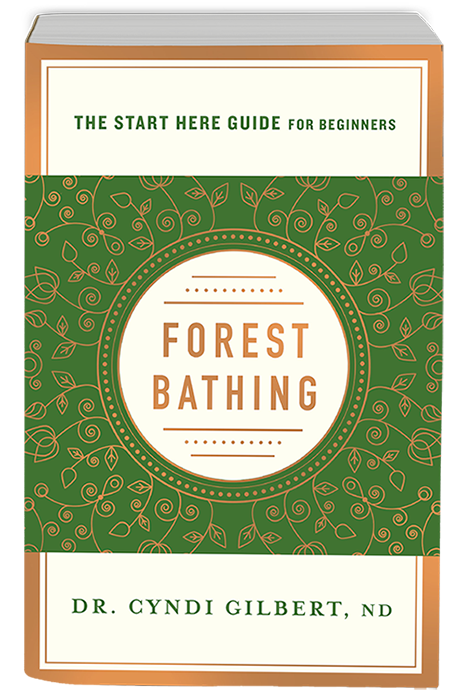 Work With Me
I help people to meet their health goals and live their life to the fullest. Together, I work with my patients to help them feel calmer, ease aches & pains, have regular menstrual cycles, plan families, regulate moods, improve their quality of life, resolve acute or chronic illness, and generally have more energy and vitality to get through each day.
I'd be honoured to join you in working on your health goals. Your physiological, mental, and emotional health together form the basis for being a motivated, inspired, energized, and successful person in both your business and your personal life. With health on your side, you can be your best self as a leader, a parent, an artist, a lawyer, or an activist.
*My office sits on the Treaty Lands and Territory of the Mississaugas of the Credit. This land has also been home to the Huron-Wendat, Anishinaabeg, and Haudenosaunee Peoples. Toronto is part of the Dish With One Spoon Wampum Belt Covenant, an agreement between the Haudenosaunee, Anishinaabeg and allied nations to peaceably share and care for the resources around the Great Lakes. Today, the meeting place of T'karonto (Mohawk) continues to be home to many Indigenous People from across Turtle Island. I am grateful to have the opportunity to work in this community, on this land, and I commit to advocating for the Truth & Reconciliation Commission's calls to action.
It's critical for me to actively acknowledge the participation of the naturopathic profession in ongoing processes of colonization and oppression. Naturopathic medicine has contributed to the devaluing of traditional health knowledge, and has also misrepresented herbal and natural health knowledge as its own, including, but not limited to, health knowledge from Indigenous, African, South and East Asian medical systems. I am committed to addressing this history bravely as part of my ongoing commitment to reconciliation, social justice, and the creation of equitable, inclusive spaces and systems.